This courage classroom activity guides social-emotional development by helping students understand that courage may be demonstrated in many different ways and by many different types of people. The term "everyday hero" is applicable here!
In creating a Classroom Wall of Courage, students showcase examples of people in their lives who have demonstrated courage.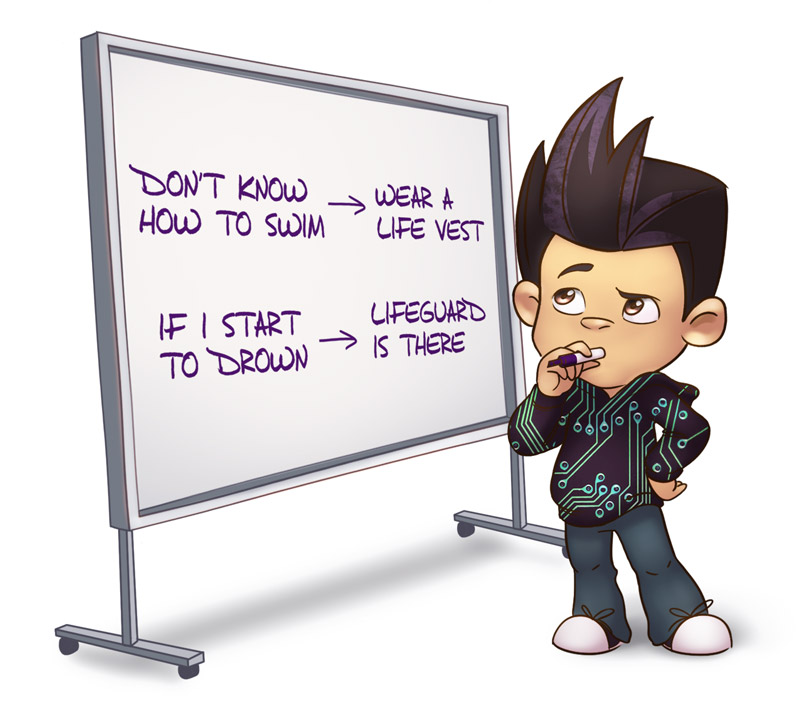 Start the courage classroom activity with a discussion:
Define courage and ask students:

What does courage mean to you?
What is a feeling that must be present in order for us to show courage? (Fear)
What are some things you are afraid of? How did you face this fear?

Who is someone in your life you consider courageous or brave?
How does this person show courage?
Why is it important for this person to show courage? What would happen if they didn't show courage?
Next, have students work independently:
Print and hand out this template (My Courageous Person Template) or create your own.

Tip: Sign up or log into peekapak.com to read the story referenced in this template "The Peekapak Pals and a Splash of Courage."

Have students draw a picture of someone in their life they consider to be courageous/brave and write a few words (or a paragraph, depending on grade level) underneath to explain how this person showed courage.
Finally, create a Classroom Wall of Courage!
Create a Classroom Wall of Courage by hanging up the completed templates.
Have students engage in a gallery walk to read about different people who have demonstrated courage.
Have some students volunteer to introduce their courageous person to the rest of the class and explain how they show courage.
For more activities about courage, and other great character education topics like perseverance, gratitude and teamwork, sign up for a free account, or log into www.peekapak.com to see fun digital stories and classroom lesson plans! We hope you enjoy this courage classroom activity!
---
Login to Peekapak now, or sign up for a free account here!
The following two tabs change content below.
Ami Shah is a Co-Founder & CEO of Peekapak, an edtech startup that teaches social-emotional learning skills like self-regulation, empathy and team work in the class and home. Peekapak is backed by; Silicon Valley based accelerator, Imagine K12, the Edtech vertical of Y Combinator and; the Unreasonable Institute.