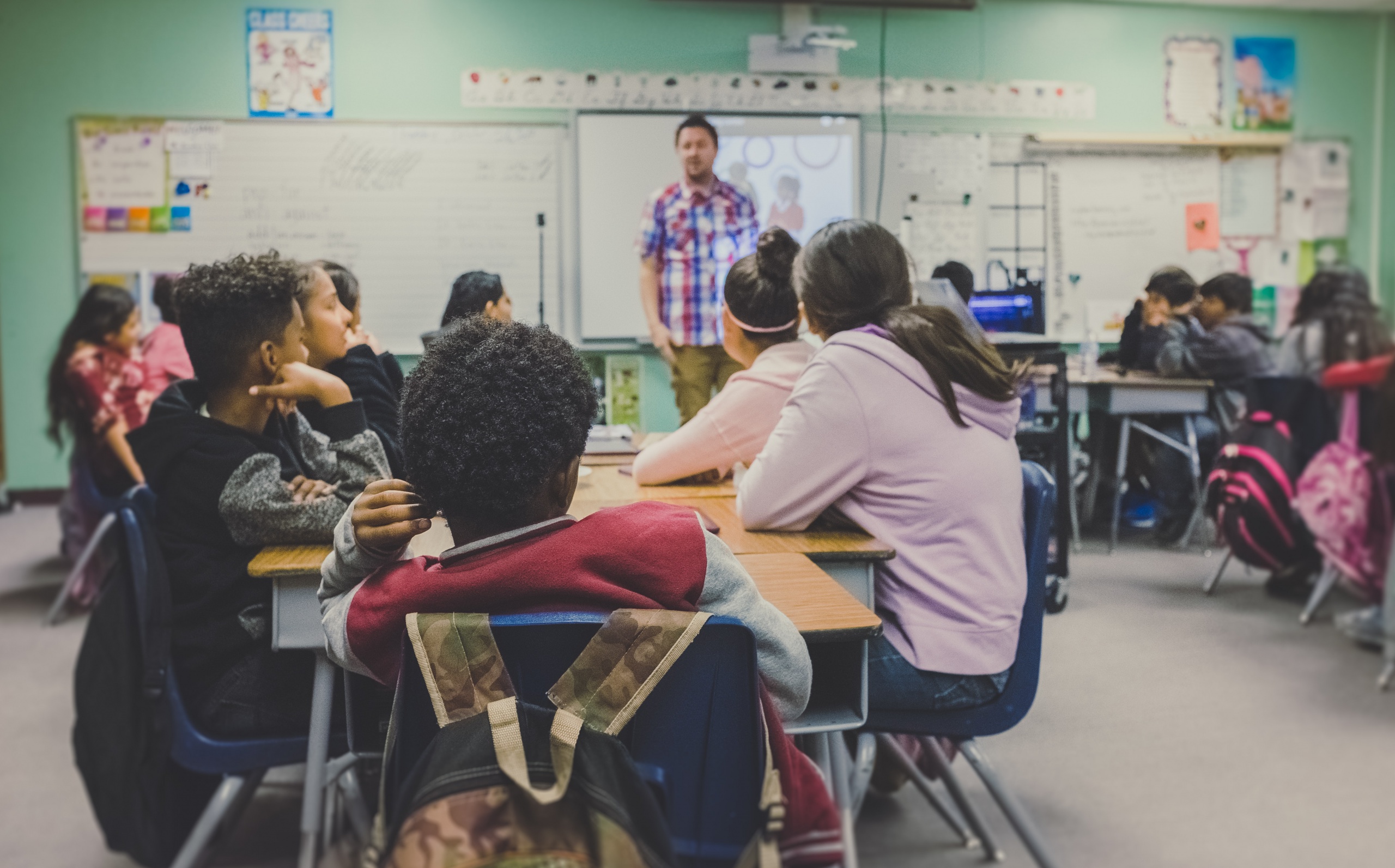 Last month, we had the privilege to attend and moderate the SEL Providers Council's April webinar "The Role of Adult SEL in Dismantling Systemic Racism" featuring Dr. Dallas Dance, Kamilah Drummond-Forrester, and Dr. Tony Majors.
Dr. Dallas Dance is the president of The DDance Group, an educational leadership and strategy consulting group based in Virginia. Prior to starting The DDance Group, Dr. Dance served as the superintendent of Baltimore County Public Schools where he closed the graduation achievement gap between black and white students by leading equity-centred shifts in teaching and learning.
Kamilah Drummond-Forrester's work focuses on the nexus of wellness and social justice. She is the former director of OpenCircle, a social-emotional learning program for grades K to 5, and also a facilitator with the National SEED Project, a program that partners with communities, institutions and schools to drive personal, institutional, and societal change toward social justice.
Dr. Tony Majors is a 27-year veteran of the public education system, serving as a teacher, assistant principal, principal, assistant superintendent, chief student services officer, chief human resources officer, and executive officer for Metro Nashville Public Schools. He has recently started consulting with S3 Consulting, where he provides coaching and strategic planning support in the areas of education, workforce solutions, diversity and inclusion, and community engagement.
Through conversations with these panelists, we've gained some key insights and practical, immediately applicable information and resources for using SEL (in adults, not just in our kids) to foster anti-racist teaching practices.
#1. SEL must be grounded in equity.
In Kamilah's past work, she has found that although social justice work tends to include social-emotional learning (SEL) competencies, it isn't the same case the other way around. However, the truth is, SEL cannot be SEL without being grounded in efforts against systemic racism.
As SEL providers, we must reevaluate the way we practice SEL. This starts with being honest with ourselves, and acknowledging that there are policies and practices that we have created that are not equitable, do not advance social justice, do not provide equal opportunity for all children, and ARE rooted in bias or ignorance. It's important to then create policies, curricula and practices that DO advance equity and serve the needs of all children and teachers.
#2. Before we externalize, we must internalize.
We need to influence our leadership with our adults and the work that they are doing….any organization's budget is 85 percent about its people… and so it always floors me that people don't put dollars and efforts into professional development

Dr. Dallas Dance
When most people think about using SEL to dismantle systemic racism, they think about the kids. But really, it starts with the adults. Often in our panelists' work, they will first start by shifting the paradigm from the kids to the adults and the stories they have internalized about ideas like race and gender. They will have the administration and staff examining their underlying biases, their connections to the system of racism, the ways in which they inadvertently perpetuate or are targets of systems of oppression, how they conduct conversations about equity, and the language they use in their SEL programs. Furthermore, they will have staff evaluating their skillset because the reality is: being a teacher or an SEL provider doesn't mean you have the know-how and skills for anti-racism and social justice work. Thus, one of the best steps forward you can take is finding an experienced coach who can help facilitate these difficult conversations, answer questions, and help create a culture that is transparent and honest.
One of the things I found most beneficial, both as a principal and as a superintendent, is to create a space for people to have honest dialogue around the issues and the way they really feel.

Dr. Tony Majors
Only after you have done the work internally can you begin to externalize. According to Kamilah, coded language, facial expressions, the language you use, biases, and inadvertent or unintentional practices can perpetuate oppression. As an SEL provider, you cannot provide adequate coaching and mentoring unless you've done the work yourself.
#3. Leadership must be ready to admit there's a problem.
Let's be honest, we haven't been doing something right for all kids and that's okay to admit now – it's not okay to be in that same boat a year from now, or even a month from now

Dr. Dallas Dance
In Dr. Dance's past work, he has found that the districts that are able to do this work well, admit that there's a problem. Because of this, they take leadership starting from their board and their superintendent. They will go on record and make equity policies that keep their superintendent accountable for creating policies within the system that alleviate conditions that are worse for students of colour and who are impoverished. The superintendent is in a position in which they can influence what a graduation diploma means for all the students who graduate from their district.
Be explicit with your language. If this is what you stand for, say that explicitly. Because historically, social and emotional learning has perpetuated many of the systems that we're talking about, specifically racism.

Kamilah Drummond-Forrester
#4. Ensure that you are establishing equitable hiring practices.
The question you should be asking yourself is – how are you living this out amongst your staff? Beyond professional development, SEL providers should be evaluating the makeup of their current staff and the hiring practices they used to build it. The staff that you have should be representative of the systems you are responsible for. In Kamilah's work she found that although an all-white staff can be dedicated and committed to doing the social justice work, they lack the experiences, the explicit conversations, and the education to fully understand the factors that perpetuate systems of oppression.
The reality is when you've looked at systems of oppression, one of the sustainability factors of oppression is that those who are positioned to perpetuate it, do not see it. And those who are positioned to be targets, see it in a nuanced, and maybe even energetic way. We have to, because our lives depend on it.

Kamilah Drummond-Forrester
#5. Creating change is a process and requires a multi-layered approach.
You cannot have a one-and-done around this… at the foundation of this work is heart work. This is energetic work, this is spiritual work, this is soul-searching work…This is a process-oriented commitment.

Kamilah Drummond-Forrester
You are working against a history of systemic oppression, it's not going to be fixed in an instant. This is a process in which you are constantly revisiting, re-evaluating, and pushing yourself and the people who are working with you to do better. These people don't include just your leadership or your staff, they include everyone who can have an impact on the children you are serving. For example, when Dr. Tony Majors led a disciplinary disparities initiative in his school district, he and his team started by building public and private partnerships. He not only worked alongside the students and teachers, but he also worked with the mayor's office, the district court, administration, and superintendents.
We approached the work understanding that in order for us to address the issue of disciplinary disparities based on race, we had to include more than just educators. There was a systemic problem that needed to be addressed.

Dr. Tony Majors
#6. Utilize student voice to drive change.
Though performance indicators are useful, the most effective and honest data comes from the qualitative stories from the kids you are serving. When looking at the quantitative data, it's easy to de-humanize the issue and argue against its validity. But in the case of the quantitative data, when you hear the personal stories and experiences from the children, it is impossible for you to separate yourself from the thought that these children could be yours. It is impossible to deny that there are policies that you've created that have made them feel less than because you are speaking to its most direct user.
Learning Materials
If you're looking for resources that can help you drive change in your SEL programs or districts, here's a small list recommended by the panellists. However, it is important to remember takeaway #5: creating change is a process and requires a multi-layered approach. These materials are not meant to be your one-stop shop for answers. This is an iterative, hard, and multi-layered process that is going to take time and a lot of professional assistance.
"Culturally Responsive Teaching and The Brain: Promoting Authentic Engagement and Rigor Among Culturally and Linguistically Diverse Students" a book by Zaretta Hammond
"Code Switch" a podcast by NPR
"Race – The Power of an Illusion" a documentary produced by California Newsreel
"Schools that Change: Evidence-Based Improvement and Effective Change Leadership" by Lew Smith
Acknowledgements
This article was based on a presentation by the SEL Providers Council, an organization that strives to advance high-quality SEL implementation by bringing SEL providers together for advocacy, networking and shared learning. This effort is overseen by the Collaborative for Academic, Social, and Emotional Learning (CASEL), in close partnership with SEL providers.
A link to the recording of the presentation can be found here.