With the recent development and spread of the Omicron variant of COVID-19,  it's more important than ever for Canadian families to be able to support their children's well-being at home. We empathize with the many new roles parents and other family members have had to play during this pandemic, specifically the role of an educator. To help with burnout and increasing stress of at-home or hybrid learning, we wanted to provide Canadian families with free access to Peekapak's COVID-19 specific resources and at-home activities.
Getting Started with Your At-Home Activities
It's as easy as 1-2-3 to implement our pandemic-specific activities in your home.
Click on 'Request Free Resources' and fill out the form
One of our team members will then send you a PDF of our free pandemic resources for you to download.
Review the activities and plan time with your family to go through the activities provided.
You're now ready to teach those crucial social and emotional skills to your children and help them with any pandemic-related anxieties they may have!
About Peekapak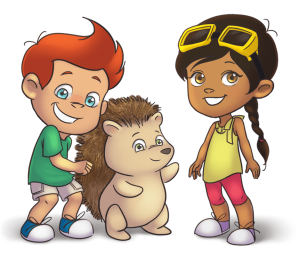 Here at Peekapak, we are committed to helping children become successful, compassionate, caring, and empathetic citizens of the world! How? By teaching children important social-emotional learning (SEL) skills so that topics like gratitude, perseverance, and respect become not just something they hear about, but a part of who they are.
We strive to accomplish this by creating a company and a curriculum that makes SEL fun, easy and seamless for teachers, parents and especially children, so that kids learn without even realizing it. Peekapak's learning platform can be implemented in person, online or in hybrid teaching models, providing flexible solutions for all school boards.