"One day middle school will end and become high school and after that it just becomes life," as quoted from the adolescent classic Diary of a Wimpy Kid by Jeff Kinney. If what students do in middle school becomes their life, then why not teach them the life skills they need to succeed. Read on to learn Peekapak's favorite SEL strategies for middle school students!
What is Social Emotional Learning (SEL)?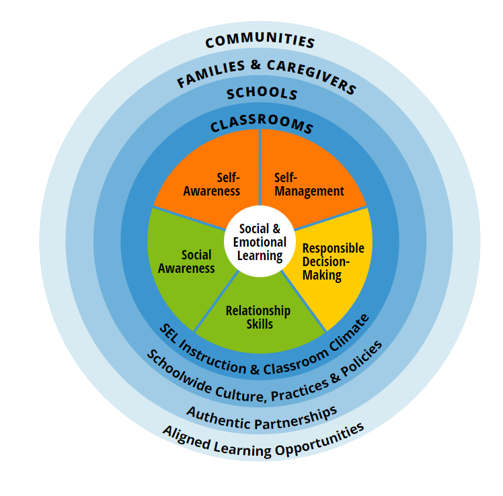 According to CASEL, SEL can be defined as to how people acquire and apply information, skills, and attitudes to manage emotions, create and maintain supportive relationships, make responsible and caring decisions, as well as develop health identities and achieve goals. CASEL is committed to high standards of SEL and has established five core competencies when dealing with SEL; self-awareness, self-management, social awareness, relationship skills and responsible decision making. Check out Peekapak's alignment with CASEL here.
Why SEL in Middle School?
Social emotional learning in middle school helps adolescents navigate difficulties such as new demands in school, social life, intense emotions, and independence. SEL strengthens their ability to reflect and analyze difficult choices they are faced with and offers adolescents the chance to gain status and admiration in the eyes of people whose opinions they value. Middle school is a critical time of brain development where the short and long-term effects of SEL help foster positive brain development in these years to prepare students for the rest of their lives.
Some benefits of integrating SEL in middle school includes:
Increased Academic Success
The development of social and emotional skills allow for greater success in reaching academic goals. In the long run, these skills have been shown to increase high school graduation likelihood and preparedness for postsecondary education (Meyer, 2021).
It was also found that the academic performance of students with SEL learning is 13 percentile points greater on average than students without SEL learning (Gulbrandson, 2019). A report has found an average return on investment for six evidence-based SEL programs that for every dollar invested there is an $11 return. Reports also found that about 27% more students improve their academic performance at the end of the program and 24% more students have improved social behaviors and lower levels of distress. The many benefits of social emotional learning in middle school can't be denied (CASEL, 2022).
Increased Self-Awareness and Self-Management
Self-awareness is being aware of different aspects/traits of yourself, while self-management is the ability to control your behavior. Behavior can include controlling your emotions, thoughts, or actions. Based on research, most people feel they are self-aware, but only 10-15% fit the definition (Bremner, 2020).
Many have not been taught the skills to be self-aware and so individuals gain a false sense of their skills. SEL in the classroom comes in to teach self-awareness from a young age, so self-aware adults exist in greater numbers in the future. Self-management allows individuals to take their self-awareness and convert it into the way they choose to react to situations.
Increased Social Awareness
Social awareness is the ability to be aware of and understand the thoughts and emotions of others. SEL teaches empathy, kindness, and teamwork, creating an environment of more caring, collaborative, and understanding individuals.
The development of social-emotional competencies is linked to improving achievement by 11 percentile points due to its teaching of prosocial behaviors that include social awareness (Weissberg, 2016).
SEL Strategies for Middle School Students
SEL strategies can be taught to middle school students both implicitly and explicitly. Explicit teaching is normally what comes to mind when you think of teaching certain subjects and can be done by setting time aside to teach a lesson or follow a program. Implicit teaching takes educating a step further, by seamlessly integrating different activities and tasks throughout the students' day. Implicit teaching allows for the lessons to be applied to the students' lives and not be just a concept.
Some SEL strategies for middle school students you can include throughout the day are:
Daily Greetings
Did you know academic engagement increases by 20% and disruptive behavior decreases by 9% just by adding daily greetings to your everyday class routine (pathway2success, 2021). Greetings allow students to feel heard and allows an opportunity for an informal check-in with students. By asking a student how they are it causes them to reflect and acknowledge their feelings.
Emotional Check-Ins
Pasta is delicious to eat, but can also be great to self-reflect on your emotions. Allowing a daily emotion check-in for students can allow your student and yourself to know the type of day it's going to be.
P – Pause
A – Ask yourself how you feel
S – Say these emotions out loud or on a piece of paper. (Do not keep them just in your head)
T – Think about your feelings and allow yourself to feel them
A – Ask yourself what you need. Say or write down what you may need to feel better or more in control of your emotions (pathway2success, 2021).
While it is great to check-in with your students, sometimes it is better for students to check-in with themselves. The number of times you hear "I'm fine" or "I'm okay" when students really are not is too much. Allowing students to check-in with themselves instead of with someone else causes them to think to themselves and they can't lie to themselves!
Group and Partner Activities
'Two heads are better than one', so take advantage of it! While it is important to be able to do work individually, it is just as important to be able to work with others. Skills when working in partners or groups include relationships/friendship, communication, respect and kindness. Some group or partner work in class is a great way to practice and perfect these skills.
Journaling
SEL is cross-cross-curricular with your English class! By taking the time once a week for students to write about what is going on in their life and how they are feeling, you are allowing your students to identify their emotions and experiences. This can build self-regulation and self-management.
Clubs/sports/activities
Working together is so much fun, especially when sharing a common interest. Many clubs, teams and sports require group efforts and so relationships/friendship, communication, honesty, respect and kindness are important skills constantly in use. A basketball team must work together to win a game and so team activities or clubs are an easy, fun and crucial way to build social and emotional skills for middle school students.
Reading
Reading can cover any topic and when the content is interesting, it's almost impossible to put down. Books and stories can teach any number of lessons so why not teach SEL within your reading and comprehension lesson? It kills two birds with one stone. Many middle school age-appropriate books teach tons of these social and emotional skills, you just have to pick the right one for your students! For example, mystery stories could teach problem solving or a teen romance can teach about relationships. Any genre can teach SEL skills!
Create Class Code of Conduct
It's easier to break a rule assigned to you than a rule you create yourself. Take the time to create class rules and have every student sign them when done as a class contract. Create the list by having a class discussion where students help make the rules and must explain why the rule is necessary. For example a rule could be 'respect others' because if we want to be treated with respect then we have to treat others with respect.
Mindful Minute and/or Chill Zones
Taking a minute, finding a safe space or both can be just what you need today. Sometimes we just need to chill and that could mean understanding yourself and taking a minute from the group if needed. Encourage that! Allow students to take a break when overwhelmed and return when they are ready. This helps students develop self-regulation and have coping strategies in place when overwhelmed.
Peekapak SEL for Middle School
Peekapak's middle school program was designed to support educators in teaching SEL to middle school students (grades 6-8). The middle school program has six units designed with respect to Guerra & Bradshaw's empirically designed adolescent SEL model, the CASEL framework, adolescent development research and teacher and student insight. To view the full report on Peekapak's research-informed middle school curriculum, click here.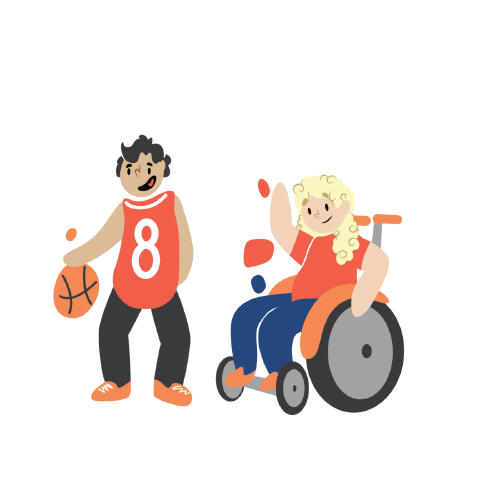 Our curriculum is designed to honor differences and diverse cultural practices by providing a wide range of experiences for students to learn through stories, as well as various strategies and tips for both teachers and students based on diverse learning styles, cultural backgrounds and student needs.
There's so much the Peekapak program has to offer. Don't be the only one left out from all things Peekapak Middle School. Try our program for yourself with our 14-day free trial to see our middle school program in action!
Sources:
Bremner, C. (2020, March 3). Why is Self-Awareness Important for Leadership. The Myers-Briggs Company. Retrieved May 9, 2022, from https://www.themyersbriggs.com/en-US/Connect-with-us/Blog/2020/March/Why-is-Self-awareness-Important-for-Leadership
CASEL. (2022, May 26). What does the research say? CASEL. Retrieved August 24, 2022, from https://casel.org/fundamentals-of-sel/what-does-the-research-say/
Gulbrandson, K. (2019, June 27). Trends in Social-Emotional Learning Research: What are the outcomes? Committee for Children. Retrieved August 24, 2022, from https://www.cfchildren.org/blog/2019/06/trends-in-social-emotional-learning-research-what-are-the-outcomes/#:~:text=A%20November%202018%20report%20on,from%20schools%20with%20a%20less
Meyer, D. (2021, July 16). How Should Social Emotional Learning Change Post-Pandemic. Elmhurst University Blog. Retrieved August 24, 2022, from https://www.elmhurst.edu/blog/social-emotional-learning/
pathway2success. (2021, May 3). 30+ social-emotional strategies for Middle School Kids. The Pathway 2 Success. Retrieved August 29, 2022, from https://www.thepathway2success.com/30-social-emotional-strategies-for-middle-school-kids/ Weissberg, R. (2016, February 15). Why social and emotional learning is essential for students. Edutopia. Retrieved May 9, 2022, from https://www.edutopia.org/blog/why-sel-essential-for-students-weissberg-durlak-domitrovich-gullotta#:~:text=Research%20shows%20that%20SEL%20not,et%20al.%2C%202011).