With the recent turn of events and the resulting school closures, we've been so impressed with the number of education technology organizations offering their resources. To help districts, schools, educators, and families, we've put together a list of recommended free at-home learning.
Free At-Home Learning For Elementary Students

Free Math Resources
Prodigy: Prodigy is a free, Pokemon-style math game that has been proven to improve student scores and confidence! It is aligned to the Ontario and other State curriculum for grades 1-6, and features content from each of the five major strands. You can sign up at prodigygame.com
DreamBox Learning: DreamBox Learning Math's instructional design that allows for exploration, builds conceptual understanding, establishes fluency, confidence, and the creative application of mathematics. If you sign up before April 30th, you can access a free three-month trial: dreambox.com/at-home
Khan Academy: Khan Academy has one of the best sites for free at-home learning for math with self-pacing content for students.
Free Reading & Writing Resources
Dreamscape: Dreamscape's free literacy game can support students reading, practice ELA skills, and help teachers track progress. Sign up for a free account: https://squigglepark.com/dreamscape
Newsela: Engage students with thousands of texts on topics they care about most, with standards-aligned lesson supports built for ELA instruction. Prepare for distance learning with free access to Newsela's entire product suite: www.newsela.com
Scholastic: For when school is disrupted, Scholastic has curated a free digital learning hub designed to support virtual learning plans: Scholastic Learn At Home allows open access to daily learning journeys divided into four grade spans—Pre-K–K, Grades 1–2, Grades 3–5, and Grades 6–9+. Learn more at: http://www.scholastic.com/learnathome
Free Science Resources
Mystery Science: Mystery Science has pulled its most popular science video lessons and is offering them for anyone to use for free. No account or login is needed. Copy and paste the links into your documents and use them however they might be helpful! They've also curated a starter set of science lessons that you can use remotely or share with parents. To learn more: https://mysteryscience.com/school-closure-planning
Discovery Education: Discovery Education Experience is an online K-12 service combining curated curriculum resources with on-demand teaching strategies. Its standards-aligned content is assignable and meets the varying needs of diverse student populations in a safe and secure environment. Request access here (schools and districts): https://www.discoveryeducation.com/coronavirus-response/
Free Coding Resources
Free Social Emotional Learning Resources
Peekapak: Peekapak is a social-emotional learning platform that helps elementary students learn skills like self-regulation and empathy through digital stories, research-based lessons, and personalized learning games that align with required reading and writing-based curriculum. To sign up to access Peekapak's entire platform of resources, click here: https://www.peekapak.com/schoolclosures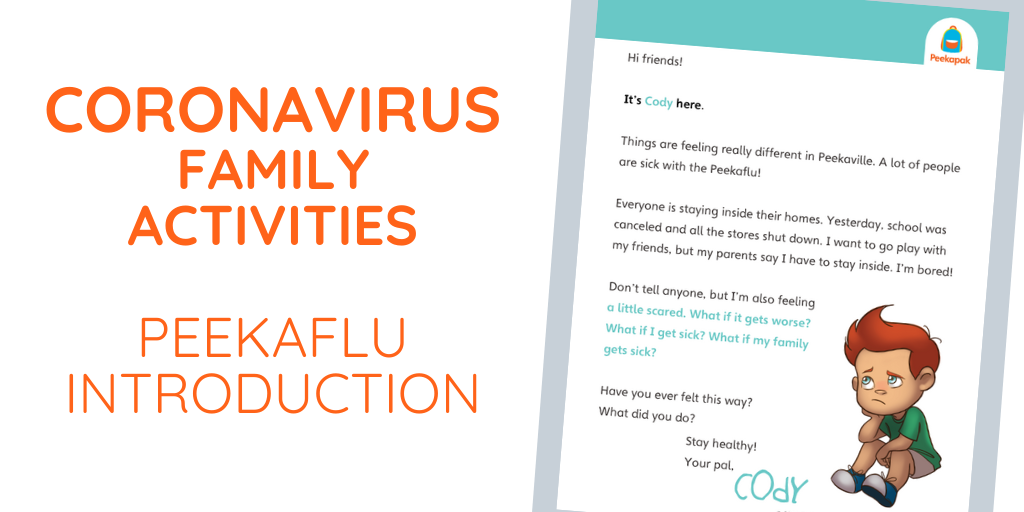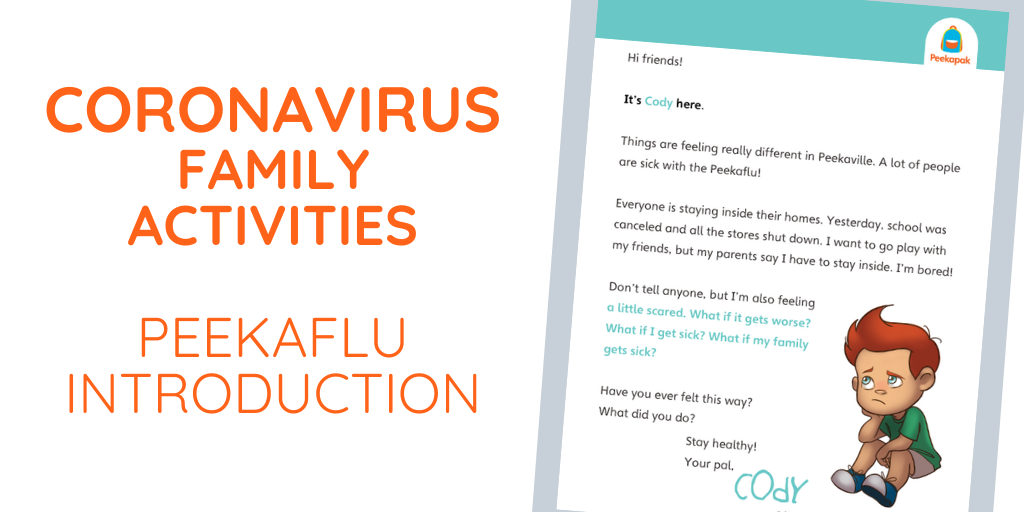 Peekapak has also created specific Coronavirus lesson plans and family activities about the pandemic. Lessons help children understand their feelings during this time, practice gratitude to our frontline workers and create their own speical space at home. Learn more here: http://blog.peekapak.com/coronavirus-lesson-plans/
Free Health Resources & More
Additional Helpful Resources for Educators and Families:
A couple of other helpful guides we've found online to help educators and families with free at-home learning:
The following two tabs change content below.
Ami Shah is a Co-Founder & CEO of Peekapak, an organization that is empowering the next generation of globally aware, enthusiastic, and empathetic citizens - whether learning is in-person, virtual, or hybrid. To learn more about Peekapak for your school or district, request more information here: http://bit.ly/request-info-on-Peekapak